Learn Reiki level 2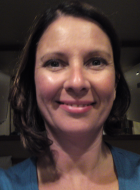 Phone:
01925 764712 / 07931 337941
Date & Time:
30th June 2019, 10am - 5pm
Cost:
£120 this includes training, training booklet, certificate & refreshments
Location:
Warrington
WA3 5ED
Email organiser
You have your Reiki 1 qualification however, you would like to learn more - either for your own personal knowledge or so you can heal others.
Reiki 2 is often called the practitioner qualification as you can now gain your insurance and heal the public through face to face therapy and distance healing.
This day is very comprehensive and is taught by myself an experienced healer and Reiki Master Teacher. It is a relaxed, informal day with plenty of opportunities to ask questions.
On the day we will cover:
Reiki 1 principles and the practice of Reiki.
Reiki 2 principles.
Reiki 2 attunement.
Reiki 2 symbols and methods of use.
The practice of symbols and healing methods.
On the day we will cover the traditional Usui methods as well as non-traditional such as spirit guides and stack healing.
There will be a selection of meditations throughout the day suitable for everyone. People tend to learn far more easily when they are relaxed and enjoying themselves.
The price for the Reiki 2 training day and qualification is £120 and this includes your training, training material, Reiki 2 attunement, certificate and refreshments. You simply need to bring your own lunch and a pen.
The venue is close to the M6, M62 and East Lancs making it easy to get to.
If you have any questions or would like to book on simply call me on: 01925 764712 / 07931 337941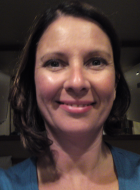 About Julia Trickett
Julia has a successful private alternative health practice with clients from across the North West. She is a fully qualified Reiki Master and can trace her Reiki training heritage back to the original founder, Usui in Japan. She teaches Reiki to Master Level as well as other workshops such as: crystals, auras, meditation and angel cards.