Learn Reiki level 1
2nd March 2020, 10am - 5pm
£100 - this includes training, training , certificate, and refreshments
If you are looking to aid the healing of yourself, friends, and family, then Reiki 1 is the qualification you need.
The Reiki training day is taught by Julia, an experienced Reiki teacher. She can trace her Usui Reiki heritage back to the original founder in Japan.
The day is relaxed, friendly, and very informative. You will have plenty of opportunities to ask questions and practice.
The day covers;
the history and principles of Reiki
the Reiki attunements
healing yourself with Reiki - theory and practice
healing others with Reiki - theory and practice
You will be taught to heal someone from a therapy bed and also a chair. There will be a few simple meditations throughout the day to help you relax.
The price for the training day and Reiki 1 qualification is £100. This includes your training, training material, Reiki 1 attunement, certificate, and refreshments. You will need to bring your own lunch and a pen.
Reviews from recent students can be found on her Facebook page and website Culcheth Healing. These include;
"Completed my Reiki Level 1 today with Julia. Couldn't recommend her enough the day was really relaxed, with lots of information. really looking forward to lots of practice & will be booking Level 2. Thanks, Julia xx" - Stacey, January 2020
"I did my Reiki level one with Julia in September and it was fabulous. I was quite nervous but Julia was great at putting us at ease and showed us how to feel the energy and play with energy balls to build confidence for those of us who hadn't worked with energy before (I was a complete beginner). If this is something you are considering then you are looking in the right place, the day was so informative and fun. I'm looking forward to the next level!" - Jessica, January 2020
Should you have any questions or would like to book on the day, please call Julia on 07931 337 941. Places, as usual, are limited.
Note: You need to do the next qualification (Reiki 2) to heal the public.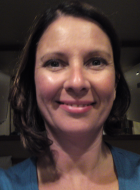 Julia has a successful private alternative health practice with clients from across the North West. She is a fully qualified Reiki Master and can trace her Reiki training heritage back to the original founder, Usui in Japan. She teaches Reiki to Master Level as well as other workshops such as: crystals, auras, meditation and angel cards.