Home

>

Kinesiology foundation course - 6 accredited modules -...
Kinesiology foundation course - 6 accredited modules - module 3 of 6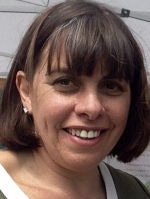 Phone:
01750 778 704 / 07773 634 884
Date & Time:
7th - 8th December 2019, 9.30am - 5.30pm
Cost:
£995 special offer price for all six modules - enrol and pay before 20th Sept. Full price: £1,250
Location:
The Healthy Life Centre
35-37 Bread Street
Edinburgh
Scotland
EH3 9AL
Email organiser
Outline for module three;
seven new muscles; their tests, associated points, nutrition, and meridians 
switching on exercises - PACE 
zipping yourself up 
breast congestion technique 
psychological reversal 
stomach one for fears and phobias 
finger modes
priority mode 
bi-lateral psoas and occiput link 
bi-lateral hamstrings and sacrum link 
sacral rock 
bi-lateral piriformis and jaw link 
figure of eight energies 
gait testing
Who can enrol on this course?
No former qualifications are necessary. Anyone who wants to learn about the body's energies, increase vitality, and experience balanced wellness.
Practitioners in other therapies who wish to add kinesiology to their skill-set.
If you wish to be a fully qualified systematic kinesiologist, then this is the pre-requisite to the diploma.
Included in the price;
learn with Rosemary Tarrant, a Kinesiologist and tutor for almost 20 years
an anatomy and physiology book sent after booking with list of muscles
small to medium-sized group, so a good level of tutor/student time
homework assessed by Rosemary
full re-written manual in full colour
nutrition test kits
discount codes
magnet
Fact file
No formal entry requirements.
This is the full pre-requisite course to the kinesiology diploma.
Attendance is over six weekends. If you cannot make a weekend, call Rosemary to discuss a catch-up day.
You will receive home study material, practical work, and assignments each month. 
Assessment by practical assessment and written assignments.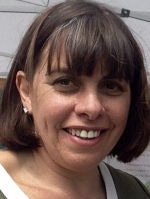 About Rosemary Tarrant
As a health practitioner in the Scottish Borders for the last 15 years and previously in Surrey I have built up strong relationships with clients and students. Kinesiology was my first modality and I trained in London. It ignited my passion for health then. It's power amazes me, it's simple and effective. I love adding new tools to my skillset.