>

How to work with the angel cards
How to work with the angel cards
15th November 2019, 10am - 3pm
£45 - this covers training, accompanying material, and refreshments
Culcheth, Warrington, WA3 5ED
This angel workshop and event introduces how to work with the angel cards. It is being taught by Julia - an experienced professional card reader and certified angel card reader. She saw angels after a car accident in her 30s and is a former student of the world-renowned Radleigh Valentine.
On this angel card training day, we will be covering;
introduction to the angel cards
choosing cards - how to choose cards personally and for style of message and purpose
preparing and caring for cards
the start of a reading
during a reading - events, imagery, wording, jumping cards, and upside-down cards
one-card readings - including practical reading exercise for yourself and another person
three-card readings - including practical exercises for yourself and another person
introduction to multiple deck readings
introduction to ten-card readings
The workshop is fun and informative. It is £45 and this includes training, course material, and refreshments. It is pre-payment to secure your place, as places are limited to ensure all participants receive the necessary guidance to build up their skills and confidence. If you have any special dietary needs please let Julia know and she will do her best to accommodate. She wants students to feel relaxed and enjoy the day.
On the day you will need to bring your own pack of cards - either guardian angel tarot cards (super soft energy) or angel tarot cards by Radleigh Valentine - which are readily available at Amazon and other outlets.
You will also need to bring a packed lunch and a pen in case you wish to make additional notes.
The workshop event is being held in Julia's home therapy/training room in Culcheth, which is an ideal location for people across the North West including Preston, Liverpool, Manchester, St Helens, Wigan, and Warrington. It is only five to 10 minutes away from the M62, M6, and East Lancs A580. The day starts at 10am and finishes at around 3pm.
To book on or for further information, please call Julia on 07931 337 941.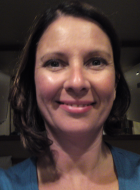 Julia has a successful private alternative health practice with clients from across the North West. She is a fully qualified Reiki Master and can trace her Reiki training heritage back to the original founder, Usui in Japan. She teaches Reiki to Master Level as well as other workshops such as: crystals, auras, meditation and angel cards.