Home

>

HeartSpeak lite - your path in university, part 1 and 2
HeartSpeak lite - your path in university, part 1 and 2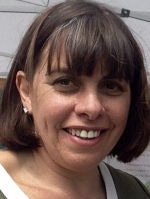 Phone:
01750 778 704 / 07773 634 884
Date & Time:
25th September - 9th October 2019, 6.30pm - 8pm
Cost:
£45 in total for both evenings including workbook and handouts
Location:
Down To Earth Health
39 Tower Street
Selkirk
Scottish Borders
TD7 4LR
Email organiser
This is a two-part event. Part one is on the 25th September, and part two is on the 9th October, 6.30pm-8pm. Part one needs to be completed first.
What is HeartSpeak lite?
HeartSpeak lite is an emotional healing and stress reduction tool that works with both parts of your mind: the logical and the emotional. The workshop teaches you the process, and you can then carry on using it in your day to day life.
How does it work?
HeartSpeak Lite recognises that people often find themselves in situations they don't wish to be in, feeling things they don't wish to feel, and behaving in ways they wish they could change.
Using simple exercises and techniques, HeartSpeak lite breaks these old, recurring patterns so that healthier, more positive patterns can emerge. It allows you to uncover repeated patterns of behaviour by listening to and working with your heart and your emotions, rather than against them.
Who is it for?
HeartSpeak lite offers workshops or 1:1s for anyone looking to empower themselves with stress-reduction techniques.
Upheaval, doubt, uncertainty, fear, being good enough, and keeping up are all valid emotions when you are at university, especially if you are living away from home. They can get in the way of your new life at university; HeartSpeak is how you can change this.
It's quick to learn, easy to do, and can last you your lifetime. It's great to learn these tools now and save yourself a load of bother unravelling it later on in life.
What happens in the workshop?
First of all, no emotion, thought, etc. has to be divulged in front of the group - you only think the thoughts and feelings. You don't have to talk about them during the workshop at all if you don't want to.
HeartSpeak lite is about saying 'hi' to the emotions, thoughts, and feelings that we all have inside. There is no judgement or criticism.
We are meant to be emotional, feeling human beings. We may grow up with people saying 'there there, don't cry', or 'big boys/girls don't do that', and as parents that can be a learned response that has come down generations.
However, that response can mean that we supress how we are feeling, and get used to that. What if you were able to bring up an emotion or feeling and say 'hi' to it? Allow it to be there and notice how it feels; where do you sense it in your body, does it have a colour, does it have a facial expression?
Did you know that most feelings can only be felt for a few minutes at a time? Then they change or morph into something else, and it's at that time that you can then choose what it changes into.
I will guide you into the 'paired beneficial emotion' to bring about a more balanced view of life and its many events.
You go home with the HeartSpeak lite hand-out to use on a daily basis so that it becomes a new response or learned way of looking, feeling, and responding to life.
I have made these two-part workshops with a couple of weeks in-between so you can use HeartSpeak lite and then have a chance to come back with questions and practice it again.
How much?
Two-part workshop, total of three hours - £45.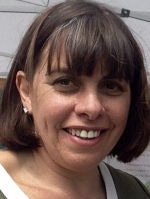 About Rosemary Tarrant
As a health practitioner in the Scottish Borders for the last 15 years and previously in Surrey I have built up strong relationships with clients and students. Kinesiology was my first modality and I trained in London. It ignited my passion for health. I have recently trained in HeartSpeak and HeartSpeak Lite and am loving their effectiveness.