Free yourself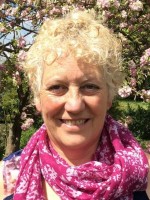 Date & Time:
20th October 2018, 9.30am - 5pm
Cost:
£120 (early bird - £110) this includes a deposit of £40
Location:
Childswickham Memorial Hall
2 Atkinson Street
Childswickham
broadway
worcestershire
WR12 7HF
Email organiser
Have you ever felt as if you're getting in your own way, blocking your creative flow or overriding your instincts? Do you have a sense that there is so much more to who you are than what you allow yourself to experience and express in the world?
If so, then this one-day workshop will offer you some insight and practical tools to access more of who you long to be.
What is this?
This is a one day workshop that provides an opportunity to get up close and personal with the parts of yourself that are ready to let go and let life flow into fullness.
Discover how to stop your thoughts and old patterns from getting in the way of your courage, creativity and joy, so that you can more fully access the true nature of all that you really are.
Who can come?
Everyone above the age of 18 is welcome. No prior experience needed to attend, but an open mind and a commitment to your own growth is warmly welcomed.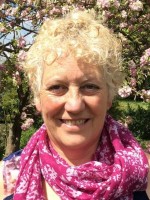 About Gill Wilkinson
Gill Wilkinson and Denny Dakin have created and are running this series of 'For Yourself' workshops - Nourish Yourself, Free Yourself and Discover Yourself.
They combine 64 years worth of therapeutic, psychological and personal development skills to gift you this journey.
There is more information on the website - www.therapieswithgill.co.uk