>

FLOW - Foundation Level of Wellness using systematic...
FLOW - Foundation Level of Wellness using systematic kinesiology
31st January - 2nd February 2020, 9.30am - 5.15pm
£335 per three day weekend - special early bird price available health-school.co.uk
The Healthy Life Centre, 35-37 Bread Street, Edinburgh, Lothian, EH3 9AL
FLOW: the new updated foundation kinesiology training is now available to you in Scotland. If you want to use kinesiology for yourself, your family and friends in your practice, then FLOW is for you. It is available to everyone, from complete beginners in the field of health, to practitioners already in the healthcare industry who would like to add kinesiology to their toolbox.
On completing the six-level foundation course and homework, and if you are already qualified in another field of healthcare, you can add kinesiology to your current skill set, become insured, and charge for your services.
This six-module kinesiology foundation over four weekends gives you a thorough and in-depth bedrock of knowledge and a plethora of techniques. Kinesiology or manual muscle testing is easy to learn and contains techniques that show where stress and imbalance is held in your body. Muscles are like monitors, and there is a bio-feedback loop that occurs during muscle testing to show where and when imbalance is occurring and when balance is restored.
The course is run over four extended weekends (Friday - Sunday), with three-four weeks between modules. This gives you time to practice what you learn on each module.  The foundation course is open to you if you are a member of the public, so you can use it on family and friends. If you already have a professional practice, it will bring extra value to your existing clients and additional tools that you and they will appreciate for years to come.
Life in the 21st century is stressful. Even if we are happy in our lives, there is a lot going on around us that weakens our immune system, depletes our energy, and causes emotional challenges. These can lead to postural/physical changes and the inability to digest our foods.
If you could bring more energy and vitality to your clients, friends, family and to yourself, would you choose to do so?
This is vibrational energy work. Step up and let your light shine and achieve your potential. Just as your fingerprint is unique, so is your energetic vibration and the world needs your unique gifts. This is your invitation to do just that.
Number of places: 16
Full course outline and early bird price offers are available in the downloadable prospectus; visit health-school.co.uk.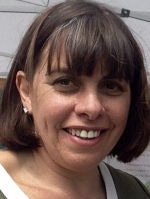 Being a health practitioner based in the Scottish Borders for the last 15 years has enabled me to build up strong supportive relationships with my clients and students. Systematic Kinesiology was the first modality I trained in and ignited my passion then and still does today. It still has the power to amaze me, it's simple and effective.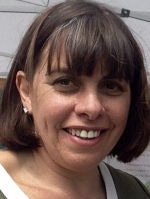 Hosted by

Rosemary Tarrant