>

FLOW: Foundation Level of Wellness – residential, intensive...
FLOW: Foundation Level of Wellness – residential, intensive systematic kinesiology training
21st November - 5th December 2020, 9am - 6pm
Save up to 20% on Early Bird Price - Prices vary on single or sharing occupancy, please see website
The Five Turrets, Ettrick Terrace, Selkirk, Scottish Borders, TD7 4LE
Only one of its kind in the UK - book early to be part of this incredible training. There are less than 10 spaces available on this course.
Energy, vibrancy, and enthusiasm are the keywords for this course, as well as Commitment. I am so delighted to be dedicating these weeks in Spring 2020 to a few lucky people who want to achieve their six-module foundation course in systematic kinesiology in a new and vibrant way.
I will guide the group through the kinesiology foundation course with passion and energy. By being part of it, you will benefit from my 20 years of knowledge and experience since I started my incredible journey in this modality. You will get the chance to completely immerse yourself in the art of kinesiology with a small group in an amazing location here in the Scottish Borders, surrounded by a small vibrant town and the beautiful rolling hills of the Borders.
I also want us to use this time like a residential retreat so I will be organising our days differently. It may be that we start our day doing one of a variety of activities, yoga, watching the sunrise on the terrace overlooking the loch, a colour walk through the grounds of The Haining Estate nearby, fitness on the lawn, or meditation in the house. Then, spend the day developing your skills and becoming confident in the techniques of systematic kinesiology.
Learning will happen on weekdays and weekends. At present, it is hoped that you will have a study day on both Wednesdays, and these are meant to be study and review days where you won't be learning new material. However, they are not guaranteed to be study days. We'll spend time together for meals when you wish, and no worries if you want to do your own thing - we all need our own time and I will need time to reflect and plan each evening.

This is important so please, PLEASE read"
"You must be willing, passionate, dedicated and ready to throw yourself into this incredible course. It truly is an immersion course so be prepared to eat, drink, sleep Kinesiology, however fun will also be high on my agenda for you. We will be starting early and finishing late on some evenings. I am so looking forward to sharing this time, energy and bounty of information with those of you who choose to come on this journey at this present time with me".
Interested? Read on…
This is your chance (and the only one of its kind that I know of!) to learn kinesiology and also to find out what you are actually capable of, which is often far more than what we think, here in the gentle supportive countryside of Scotland.
You will learn the art of muscle testing, numerous techniques, and become practiced at doing this on a daily basis so you become confident and proficient.
You must be willing to muscle test others, be tested, and do the corrections. Kinesiology is done through clothing and easy to move in clothing is recommended (skirts and dresses may not be appropriate for some techniques).
Price is in the downloadable prospectus; visit: health-school.co.uk - once the early, early bird date occurs, that price will finish. It gives you more than 20% off the total price, so it's worth getting the prospectus downloaded.

Location/accommodation for the residential will be at the Five Turrets. Begin your journey into learning kinesiology right away.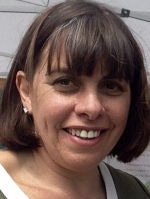 Based in the Scottish Borders for the last 16 years has enabled me to build up strong supportive relationships with my clients and students. Kinesiology was the first modality I trained in back in 1998 and ignited my passion then when I was based in London. It still has the power to amaze me, it's simple, effective and easy to learn.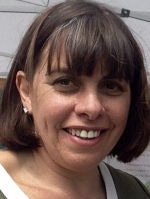 Hosted by

Rosemary Tarrant