Home

>

Edinburgh kinesiology foundation course - module 4 of 6
Edinburgh kinesiology foundation course - module 4 of 6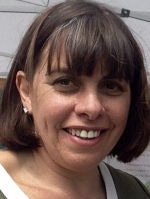 Phone:
01750 778 704 / 07773 634 884
Date & Time:
10th - 11th November 2018, 9.15am - 5.15pm
Cost:
Early Bird Price £1,111 (for all 6 modules) payable before 7th September - saving you £139
Location:
Edinburgh Training & Conference Venue
16 St Mary's Street
Edinburgh
Midlothian
EH1 1SU
Email organiser
What you learn on this module
Eight new muscles; their tests, associated points, nutrition & meridians.
Sedation points.
ESR – safe place.
Protein test.
Cramp relief.
Mineral testing and left/right brain integration.
Self talk and self esteem.
Goal setting and balancing.
Affirmations and balancing.
Surrogate testing.
Pauselock.
Fix-In-Motion.
Practice assessment.
The emphasis for the foundation course is getting used to thinking of the body as a whole. When one aspect or part of it is out of balance, it can have knock-on effects on so many other parts of the body, especially if not brought back into balance.

You will learn the art of muscle testing and numerous other techniques, becoming practiced at doing this on a daily basis so your become confident and proficient. You must be willing to muscle test others, be tested yourself and do the corrections. Kinesiology is done through clothing, and easy-to-move-in clothing is recommended (skirts and dresses may not be appropriate for some techniques).
 
This course is jam packed with information that may well be new to you. You will become competent at muscle testing and the basis of kinesiology, and also learn an array of techniques to bring the body into a better level of balance. This can create huge changes in how a person feels.
You will be work-shopping lots in class so you will be feeling these changes as they happen in your body and also hear about changes in other students. This is helpful feedback to give you a wider range of the potential that kinesiology has.

Finally, as this is studied on a part time attendance basis, it is required that students do the homework as part of the course and it is required that this is done in between the modules.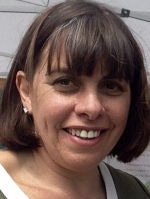 About Rosemary Tarrant
Starting my kinesiology journey back in 1998, I've loved working with my clients and teaching it since 2000. I've taught Systematic Kinesiology (both Balanced Health Levels 1-5 and the Practitioner Course with TASK (The Academy of Systematic Kinesiology) in Surrey and London and now teach with SAK, (School of Advanced Kinesiology).