Birth your business
13th June 2021, 12pm - 1.30pm
Super early bird: free (limited); Early bird: £5.99; 1st release: £9.99; 2nd release: £12.99
Still haven't gotten round to starting your business?
Do you have your business set up already but are feeling blocked?
Are you feeling particularly overwhelmed with all the competition out there?
I will show you my expert self healing methods to get you from confused and stagnant to confident and abundance in just 90 minutes.
All participants will receive a free copy of The 5 Success Killers to Avoid Guide - this is a seven-page PDF that reveals all the typical mistakes that all entrepreneurs make when they are new to business. I am revealing so much truth in this guide that I honestly wish someone had written this for me when I first started out!
Hurry! Limited free tickets available!
What to expect during the workshop
We will spend 90 minutes working through the blocks that are preventing you from success in business or from even getting started with your ideas in the first place.
Step 1
We will start with Kundalini breathwork to expand our consciousness and clear our minds ready for the practice.
Step 2
We will then complete a guided visualisation together so that we can vividly picture what success looks like for us and connect with our higher selves using the Four Pillars of Well-being. Before the next step, we will also practice the Emotional Freedom Technique collectively working through any energy blocks that have been present in the body.
Step 3
Finally, there will be a 45-minute deep guided meditation and distant Usui Reiki healing to reset the alignment of your chakras so that you awaken grounded, energised, balanced and overall confident that you are ready to start planning the roadmap towards birthing your business or setting your current business on fire!
Lastly...
Once we have finished our healing portion, we will spend 10-15 minutes discussing what the next steps for each of you is going to be in order to take your dreams to the next level.
Not interested in business? No to worry - come along anyway for this thoroughly cleansing experience and reap the benefits of establishing harmony and calm within yourself in just 90 minutes.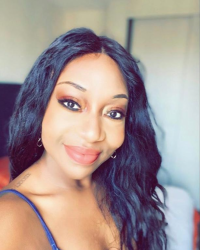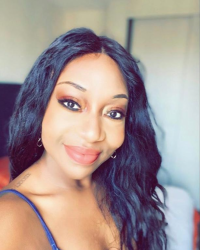 Hosted by The Healing Rose Holistics : Put Your Spirit In Good Hands
Rachel Rose is a Spiritual Transformation Coach, Energy Healer and Intuitive Reader based in London. Her soul mission is to help clients awaken their divine feminine power so that they can connected with their purpose with ease. Rachel regularly combines her coaching and energy work with astrology, breathwork, crystal healing and meditation.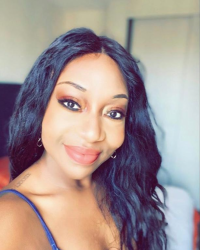 Hosted by

The Healing Rose Holistics : Put Your Spirit In Good Hands