>

Advanced distance group healing
Advanced distance group healing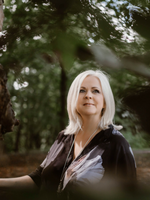 24th January 2021, 10am - 11.30am
Distance healing can help you to feel better physically, mentally, emotionally and spiritually.
Sessions are offered by distance and take up to 90 minutes. I do not need to speak to you on the phone or see you online. I recommend that you set an intention to be open to receive the energies. There is no need for you to have any particular belief system in order to benefit from frequency healing.
Clients have reported a range of benefits, from feeling more energised and less stressed, to sleeping more deeply, having clarity, and noticing pain levels have reduced.
If you are not able to rest or meditate then it is perfectly acceptable to go about your daily routine, and you will still receive the healing. I recommend, however, that you refrain from operating machinery and driving long distances. This is because you may feel very tired.
My reason for offering healing in a group is so that more people can experience it! It also enables me to keep the cost at an affordable price.
After a session, you will be given feedback which will be recorded and sent to you.  These group healing sessions are offered twice a month. I require your name, email and date of birth to be able to tune into your energy and then send you the feedback.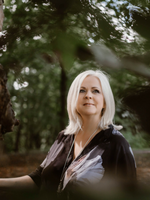 Carol is a Frequency Healer & Numerologist & uses these therapies to diagnose imbalances in the body. She is a UK Certified Counsellor & Careers Adviser, & has experience in supporting hundreds of clients through life challenges to discover their potential. Carol has a healing membership, which offers connection, guidance and healing each month.