How to make the most of this summer
As the weather warms up, many of us naturally feel more energetic and happy. We plan holidays, day trips and gravitate towards healthier lifestyles. Whatever you have planned for the summer, we've got a few tips to help you make the most of the high energy summer brings.
Spend time in nature
Although in the UK sun is not guaranteed during summer, we are usually treated to at least a few more dry days. Take advantage of this and get some vitamin D by heading outside.
A walk in nature, a picnic in the park or even a summer hike can all help you connect with nature and increase your sense of well-being. But be sun smart and wear sunscreen, the sun's wonderful rays can be harmful, even in England!
Explore somewhere new
New experiences are crucial to our happiness, especially when shared with loved ones. If you can, book a trip to somewhere new (this could be abroad or at home). If you can't get away, become a tourist in your own town. Explore that museum you've always walked past but never gone in. Go to the cafe your friend always raves about and sit with gratitude, and a coffee!
Take up a new sport/exercise
When the seasons change, our energies change, making it a great time to try something new. Why not take up a new sport or exercise? If your current fitness routine is boring you, mixing things up with a new activity could motivate you again.
Build your body confidence
Don't waste your summer worrying that your body isn't 'beach ready'. Instead, take this time to be grateful for what your body helps you achieve. Try complementary therapies to help build body confidence and embrace your beauty as you are, right now.
Make work more enjoyable
Working during the summer can be disheartening, especially if you're in an office looking outside at the clear blue skies, while you're chained to your desk. But there are ways to enjoy summer, even when you're working!
Take your lunch and head outside for a little al-fresco dining. Treat yourself to a tasty iced drink (or even ice cream!) to keep you cool and in the summer mood. When you get home from work, take your evening routine to the garden – we love practising yoga outside when weather permits!
How will you be making the most of summer? Give us a tweet and let us know!
Share this article with a friend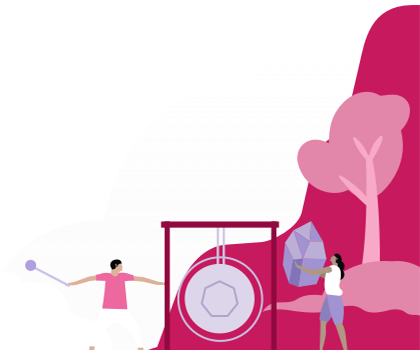 Find the holistic therapist for you