Reiki
How Reiki can help to heal trauma
As part of our student series, we seek to uncover the different ways complementary therapies can be used once your receive your qualifications. Today, we speak to Reiki practitioner Jenny Newman about her Reiki journey, and find out why it took her to Bosnia.
I have always been spiritual and connected to nature and discovering hidden gems in the countryside is a joy for me. I was in a particularly bad place in my life, and needed to change my path. I realised that meditation and mindfulness was what I did naturally, through these disciplines I discovered Reiki.
Reiki is within us all, regardless if we have been 'attuned' into the system, which is a very western ideology. Reiki has certainly been part of my life since the day I was born.
I wasn't consciously aware of it, I just felt happy being in the fields and woods and feeling the connection to all things. Walking and playing in the countryside and discovering animals and insects was, and is, my passion. Reiki has developed this passion, and through research and study into the system of Reiki and its roots, I have discovered that there is no end to learning and going deeper into this ancient Practice.
The first level of Reiki is Shoden and translates as the entrance or the beginning. At this level it's all about 'self' understanding who we are, without facades and attachments. This concept made sense to me, and for a year I worked on myself, changing my mindset from worry and anger, to compassion to myself and others. After a year I took the second level Okuden, which translates to the 'deepening', taking us to the roots of the system of Reiki. At this level the practitioner can go into public practice and is able to volunteer for many charities. This was my aim, to volunteer and treat people with all kinds of problems, both physically and emotionally, as well as setting up my own practice. Reiki is a way of life so it wasn't my intention to make it a career, but to share the experience.
I was on a retreat in Wales and I met one of the Directors of the charity Healing Hands, sitting around the breakfast table! She explained that volunteers were needed to go to Sarajevo to treat
the victims of war, torture, rape, grief and much more. The city was almost destroyed by the Serbs with over 14,000 people losing their lives. Most of those who stayed had no homes and no jobs. The government was corrupt and gave the people of Sarajevo nothing. I immediately knew I would go, we had to pay for ourselves so fundraising was essential.
The people we helped belonged to various committees, such as torture and rape, lost family members, the widows of Srebrenica who watched their husbands and sons taken away and shot, unwanted pregnancy and so on. Even after all this time a charity is still trying to identify bodies when found, this will continue until 2020, this is important because if a body is identified the wife/mother/husband will receive a small pension, otherwise nothing is given to them.
We went to 'outreach' villages to treat people who couldn't get to the clinic, which was another humbling experience. In one village we were very close to a concentration camp and this was a reminder of the horror these people suffered. If we looked out if the window we could see it. The buildings we treated people in were run down and very shabby, and we tried to make them clean and comfortable by putting up pictures and curtains for privacy, this was quite hard sometimes!
One of the people I treated was called Emina. She was very smart, her hair was blond and cut into a bob, her face very pale, on closer inspection she looked much older than 28 years old. Her records showed that when she was 18 years old she was arrested together with her father, three year old sister and five year old sister by the Serb army at the beginning of the war. They were taken to a concentration camp. She was continuously raped, as was her five year old sister in front of her, her three year old sister disappeared and has never been found. When she no longer could be raped because her body was severely damaged inside and out, her father was brought in and shot in front of her. She is in immense pain, will never be able to have children, and is paralysed down one side.
I went to Bosnia three times and each time was very humbling and moving. The experience changed my Reiki journey, I realised the western teachings were not traditional and were in fact very different from the simple original teachings. Through my Sarajevo experience I became much stronger spiritually and chose to retake Shinpiden (final level) discovering a very different Reiki philosophy.
The roots of the system of Reiki are very deep, dating back to the beginning of time, the connection  to all things is so simple, 'letting go' and just 'being' is liberating and cleansing. My Reiki practice is honest and true to the ancient teachings, there are no rules or regulations, we are guided by our true nature. I thank the people of Sarajevo with all my heart. Without the experience I had I perhaps would not be running my practice as I do now.
If I was giving advice to someone studying Reiki, I would say trust in the system, let go, and be your true nature, Reiki will guide you. I have treated many people with terminal illnesses, and been with them and their family when they were dying and not once was I overwhelmed or frightened. Compassion took over and it will be the same for anyone starting their Reiki journey, because that is what Reiki is.
Save
Save
Share this article with a friend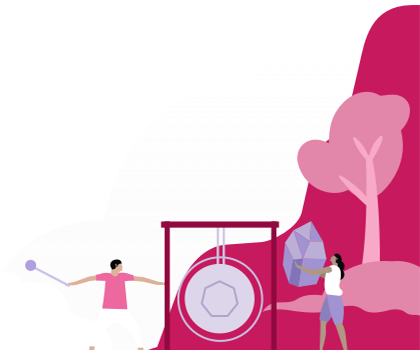 Find a therapist dealing with Reiki