Herbalism
Healing herbs
These days herbal remedies can be found in supermarkets, health food outlets and pharmacies, but you can also create a corner in your garden where you can grow your own.
Medical herbalist, Luzia Barclay is currently busy setting up her own medicinal herb garden. She says that the best place to start is to divide your corner into sections devoted to each of the body systems, for example:
digestive system
skin health
nervous system.
The next step is to fill the plot with the herbs that are thought to help keep your body in good health.
Milk thistle – The seeds contain silymarin, a compound believed to boost liver health. Once the purple flowers have blossomed into seed heads, remove them. Place in a warm, dry place and tap the buds to release the seeds a few days later. Grind the seeds and add them to your cooking or as a breakfast topping.
Mint – There are over 20 different species of mint, but peppermint is the most common. The active ingredient in mint, menthol, relaxes the stomach muscles, which in turn improves digestion. You can pick mint leaves any time during growing season. You can use them fresh or dry them ready to add to a tea.
Lemon balm – Lemon balm holds essential oils, citral and citronella, which can help calm the nervous system. Like peppermint, you can use the leaves fresh or you can dry the leaves and make into an infusion.
Aloe vera – The gel of an aloe leaf is rich in glucomannan. This has a soothing effect and is great for minor cuts, sunburn, insect bites and dry or chapped skin. Simple to use, you just remove a leaf and squeeze out the healing liquid. Use immediately.
Lavender – Lavender contains chemical compounds believed to help reduce irritability and relieve pain. Lavender can be used to ease insomnia and soothe bites and burns. It is best to harvest lavender during the summer, as the flowers bloom. You can either infuse the fresh flowers with oil or dry the plant and add a sprig under your pillow to promote sleep.
Share this article with a friend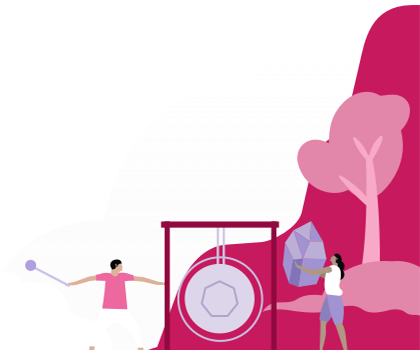 Find a therapist dealing with Herbalism