Staying healthy through the seasons
For many of us, the start of September signals the beginning of school, work, homework, regular sleeping patterns and exercise regimes. For others, it may be a small welcome to a smooth transition into the change of weather conditions, darker days and digging out the old knitwear collection.
Regardless of our different lives, it is important to stay in good health around this time of year. With illness, dry skin and tiredness being regular side effects of the season change, here are three things that may simplify the transition:
Seasonal cleanse
The summer-autumn transition is the perfect time to cleanse your body of the toxins, pollutants and pesticides collected over the last three months. Try to eat plenty of vegetables and make sure to drink lots of water to cleanse and purify the internal organs.
Meditation
Quiet time for ourselves is one of the most powerful things we can do during the time of seasonal change. This 'me time' allows us to simply be who we are, focus on the stillness, the silence and nature around us. Taking time to actively honour some peace every day will allow the mind to correlate the day's activity and rest the body.
If you have fallen out of meditation practise, take this opportunity to recommit. Returning to a routine after a busy summer season, rushing from one thing to another requires time to sit and listen to the world around you. If you are a regular in meditation practice and have continued the habit throughout the summer season, perhaps take the time to go deeper into the quiet. Take a look at practising 'yoga nidra', a yoga-like sleep.
Recapitulation
Recapping your day can be powerful in enhancing your ability to make choices. It allows you to look at the activities completed throughout the day and observe your decisions. This is best done at the end of the day, when you are tucked up in bed and in a positive, relaxed state. Here is a simple method to recapitulation:
Sit upright in bed, against a pillow and close your eyes.
Take deep breaths as you get settled.
Play back the day in your mind, start from when you woke up and move through each experience, conversation and movement.
Play through the details quickly, like watching a film, make it enjoyable.
Observe, relax and settle for a restful sleep.
Share this article with a friend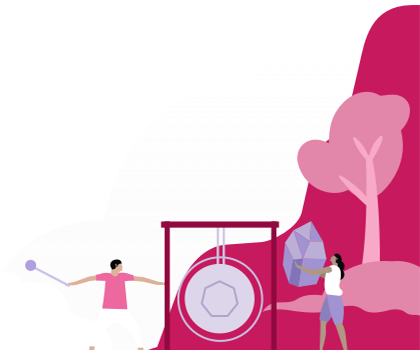 Find the holistic therapist for you