Yoga therapy
The benefits of yoga for breast cancer patients
A large U.S. based study has found that the stretching, breathing and meditation involved in yoga can help cut fatigue among breast cancer patients by more than half.
While regular sessions of the gentle exercise is thought to be of great benefit to overall physical and mental health, for those undergoing or having received breast cancer treatment, just three months of the activity can provide a key source of revitalisation.
Inflammation – which is linked to health problems ranging from heart disease to frailty and increases the odds of cancer coming back – was also eased.
In the UK, breast cancer is the most common cancer, and there are almost 50,000 cases every year. The gruelling treatments may be improving survival rates, but patients are left feeling worn out and drained for a long time afterwards.
Persistent tiredness can lead to frailty, and this makes day-to-day activities more challenging. Therefore, the study's results could prove beneficial for a number of breast cancer patients.
Conducted at the Ohio State University, the study involved 200 women who had survived breast cancer and had undergone surgery and intense treatments. All were quizzed about their energy levels and had blood taken, but then only half were required to attend 90-minute yoga sessions twice a week, while the others continued life as normal.
In the Journal of Clinical Oncology reports, it was recorded that three months after the yoga classes had ended fatigue was an average 57% lower in those who attended. The study also showed that the more yoga the women did, the more energised they felt.
Speaking about these results, Eluned Hughes, of charity Breakthrough Breast Cancer, said:
"More people are getting breast cancer than ever before which means quality of life after treatment is increasingly important.
"These are promising results which suggest that yoga could reduce fatigue and inflammation after treatment; improving well-being for many breast cancer survivors."
To find out more about how yoga therapy can enhance your health and well-being, please visit our yoga therapy page.
View and comment on the original Daily Mail article.
Share this article with a friend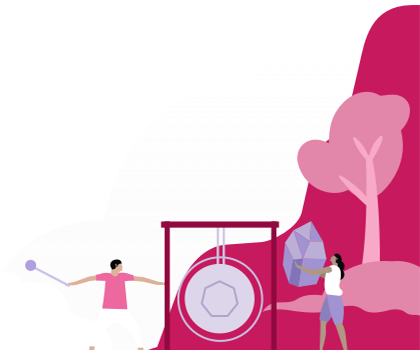 Find a therapist dealing with Yoga therapy