Herbalism
Health benefits of cinnamon
Here at Therapy Directory, we are big fans of cinnamon – whether it's added to our coffee, sprinkled over a warm bowl of porridge in the morning or integrated into some sort of tasty treat. We love it for several reasons – for one, it tastes rather lovely, secondly it adds a bit of festive flavour to whatever we're eating/drinking at the time, and finally… it is great for our health.
Coming from the cinnamon tree, this delicious spice has been used for medicinal purposes by the Chinese since the third millennium B.C. Take a look below for the reasons why:
1. It may help protect you from Alzheimer's
A study carried out by researchers at the University of California, Santa Barbara has revealed that certain compounds found in cinnamon could ward off Alzheimer's disease (a neurodegenerative disease). According to the study, the epicatechin and cinnamaldehyde compounds in cinnamon inhibit the formation of tau proteins. People suffering with Alzheimer's tend to have high numbers of these proteins, so inhibiting their formation could help slow or even stop the disease.
2. It could improve cognitive function
Another study carried out in 2004 showed that when participants smelled cinnamon or chewed cinnamon flavoured gum, their cognitive processing ability improved. It improved their working memory, attentional processes, visual motor speed and virtual recognition memory. So next time you want to be more alert and focussed, try a cinnamon spiked coffee.
3. It helps lower blood sugar levels
Ideal if you suffer from type 2 diabetes, cinnamon has been shown to lower blood sugar levels and even improves cholesterol levels. Even if you don't suffer from type 2 diabetes, maintaining a healthy blood sugar level can help you to manage your weight and stay healthy.
To find out more about herbalism, take a look at our fact-sheet.
View and comment on the original Inspiyr article.
Share this article with a friend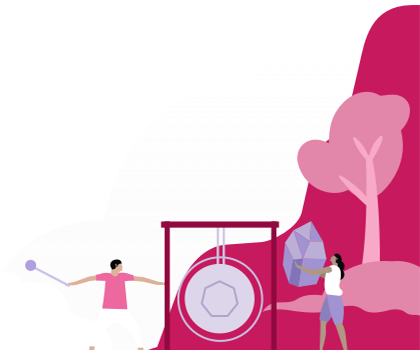 Find a therapist dealing with Herbalism