Yoga therapy
Yoga therapy and grief
Genevieve Roberts first took to the yoga mat to escape her grief, but it turned out to be the start of a life-changing journey.
It had been a year since Genevieve's father lost his battle with cancer when she first turned to yoga. The year following his death had been a dark one, going from shock, to intense sadness and back to shock again. A dark cloud had been following her around, filling her mind with incessant and painful thoughts.
In an attempt to quiet her mind, Genevieve attended her first yoga class. Surrounded by lithe-bodied pros, she felt particularly weak in that first session. She soldiered on regardless, taking refuge in child's pose often and emerging at the end drenched in sweat.
While yoga did not magically still her mind, it offered her awareness:
"At least when I was on the yoga mat I was aware of the constant humming: much of the rest of the time I was so sucked up in my thoughts I couldn't even see them repeating themselves in my head time and time again, hundreds of thousands of times."
This is partly the reason she continued her practice. She also felt an incredible sense of freedom doing something she hadn't expected of herself and did not think she could achieve. Slowly but surely Genevieve began to see changes in her body; she felt lighter, freer with a stronger core.
Keen to learn more she decided to sign up to a teacher training class. While she had no plans to become a yoga teacher, she was determined to deepen her practice. The training itself was intense, and it took time for Genevieve to free herself from a poor posture derived from years of desk work. Today Genevieve finds herself teaching yoga and inspiring others to heal through yoga.
The training helped Genevieve become more aware of her body and mind, which in turn helped her learn more about herself and her grief.
Genevieve's trainer Dylan has no doubt that yoga is a useful technique when dealing with matters of the mind. He says by focusing on the body it helps practitioners gain perspective and a degree of separation from their thoughts. Yoga therapy is an ongoing journey, and one that can bring a sense of freedom and empowerment.
If you want to find out more about yoga as a form of therapy, please see our Yoga Therapy page.
View and comment on the original Independent article.  
Share this article with a friend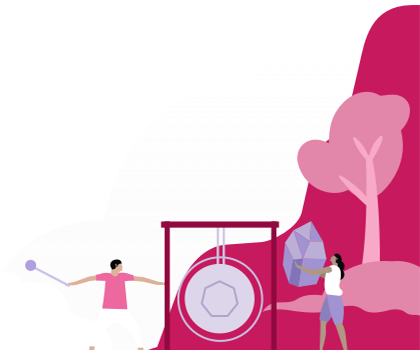 Find a therapist dealing with Yoga therapy