Could dance help keep the mind and body young?
Enthusiasts of the arts have been promoting the benefits of creative and dance therapy for ageing patients for decades, now scientists are taking note and are researching these claims.
Shula Strassfeld regularly dances with her father who is 92, wheelchair bound and suffers from dementia. Shula puts on some music and moves her father's chair around in time with the music. Even though he fails to remember the dance the following day, Shula says during the dance he is more alert, more active and that something in him changes after he dances.
Shula, 66, is a dancer by profession and a member of Dance Exchange, which is a Washington DC-based company that collaborates with independent health organisations to investigate the benefits of music and movement for the elderly.
Research into the connection between dance and cognitive ability suggests that dancing may benefit dementia sufferers as it has the ability to stimulate many functions of the brain.
Thomas Prohaska, the dean of the College of Health and Human Services at George Mason University in Virginia says:
"What's happening is that [participants] are beginning to understand the nature of movement and sequencing. As a function of that they improve cognitive skills that don't normally show up in other forms of intervention."
In order to launch an art programme for older people in the US, more money is needed to fund research to provide more conclusive results. The National Institute of Ageing (NIA) are helping by funding new research into the ways the arts can help people age in a healthier way and maintain their independence longer.
Science is starting to recognise alternative therapies more and more, to find out more about alternative therapies, please see our Therapy Topics page.  
View and comment on the original BBC News article.
Share this article with a friend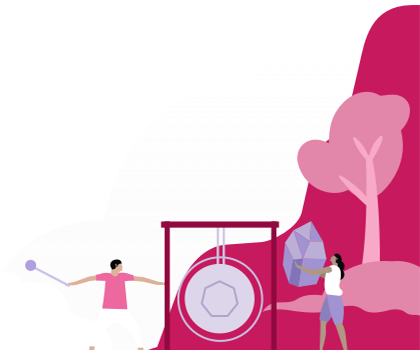 Find the holistic therapist for you