Music therapy could help relieve fibromyalgia symptoms
A new study has revealed that along with other relaxation techniques, music therapy can help those suffering from fibromyalgia.
Fibromyalgia is an illness characterised by chronic, widespread pain with sufferers often experiencing a heightened sensitivity to pressure. Other symptoms include difficulties sleeping, general fatigue and stiffness in the joints. The disease requires a multi-faceted approach and complementary therapy is becoming an important part of treatment for many.
An eight-week study has been carried out at the University of Granada looking at how music therapy combined with guided imagery affects those suffering from fibromyalgia. Researchers took a basal test at the beginning of treatment, a post-basal test four weeks into the treatment and one more at the end of the study.
The researchers used a relaxation technique with patients that combined music therapy with guided imagery. Tests measured a range of variables associated with the symptoms of fibromyalgia, including pain intensity, quality of life, impact the condition has on patient's day to day life, sleeping habits, anxiety, depression and overall well-being.
The results revealed that the therapy significantly reduced the intensity of pain, relieved symptoms of depression and anxiety, and improved sleep. Participants were given a CD to listen to at home in order to continue their treatment.
The researchers have stated that "further empirical research studies are needed to address other physiological variables associated with the well-being generated by these two techniques, and that analyse patients' self-efficiency and personal power to get involved in their own treatment."
As well as music therapy and meditation, there are many other complementary therapies that can help with chronic pain such as Reiki, Acupuncture, Yoga therapy and Massage Therapy. For more information and to find a therapist near you, please follow the links.
View and comment on the original Complementary Medical Association article.  
Share this article with a friend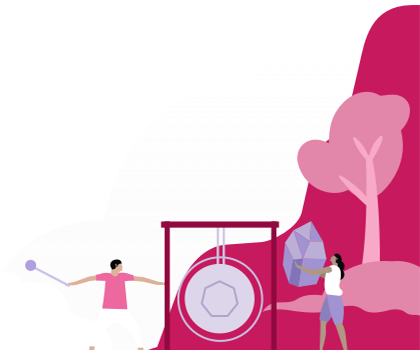 Find the holistic therapist for you