Home

>

Pilates teachers in England
Pilates teachers in England
14

results within 0 miles All therapists comply with our policy
Lutterworth, Leicestershire, LE17 4AW
Therapeutic Pilates Instruction for rehabilitation, sports specific therapy and improved daily living. 121 and Group Sessions
View profile
I offer: Pilates
London, SE19 3SU
Russell has been teaching Pilates for 3 years and loves teaching and developing clients. Russell is a LEVEL 3 Bodycontrol Pilates instructor and a member of REPS.Pilates classes and 1:1 sessions available in south-east London. Classes are designed...
View profile
I offer: Pilates
Ilkley LS29 6JE & Otley LS21 3NX
Fully Qualified
View profile
I offer: Pilates
Southampton, Hampshire (county), SO15 5FZ
I am the founder of Somatic Pilates an integrated therapeutic approach that places the emphasis on rebalancing the body by encouraging awareness through movement. Using his approach enables the body to release held patterns of tension to achieve...
View profile
I offer: Pilates
Buckhurst Hill, Essex, IG9
I have been teaching Pilates since 2004, and run group Pilates matwork classes in Loughton, Buckhurst Hill, South Woodford, and Chigwell. We have an variety of classes available, including All levels, Beginners, Improvers, and Intermediate -...
View profile
I offer: Pilates
London, SW16
I offer classes and one to one Pilates sessions in Streatham, South West London. I am a certified Pilates Instructor with a passion for helping clients improve their flexibility, fitness and posture. Get in touch and help me help you!
View profile
I offer: Pilates
Falmouth, Cornwall, TR11
Re-discover your body with Pilates! Pilates can help you improve your posture, manage back and neck pain, develope core strength and stability, mobility around the joints, flexibility and helps you breathe better!
View profile
I offer: Pilates
Hayling Island, Hampshire, PO11 9EA
I am the acupuncturist at The Hayling Clinic on Hayling Island, Hampshire. Acupuncture helps with many conditions, both physical and emotional, ranging from back pain to fertility issues. The World Health Organisation recognises the benefits of...
View profile
I offer: Pilates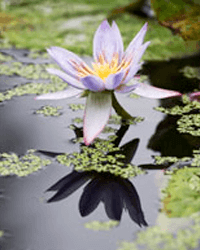 Ashford, Kent, TN25 5DP
My Pilates classes are taught purely with respect to Joseph Pilates the founder of the Pilates method - gently and safely whilst building the core-strength that allows for good control of movement and balance. Pilates called it...
View profile
I offer: Pilates
London, SE24
Qualified and experienced Body Control Pilates Association instructor, offering pilates matwork, studio equipment, pregnancy and post natal & pilates for low back pain and osteoporosis.
View profile
I offer: Pilates
London, N4
I started practising Pilates 6 years ago and noticed the benefits almost immediately. Growing up with a mother who was a yoga teacher, I have always been aware of the importance of correct posture whether sitting, standing or moving. I was...
View profile
I offer: Pilates
Reading, Berkshire, RG4
Sophie Howlett is a qualified Myofascial Release Therapist, Clinical Sports Massage Therapist and Pilates Teacher working in Caversham, Reading and Berkshire treating chronic pain & sports injuries, back and neck pain using advanced massage therapy.
View profile
I offer: Pilates
Cheltenham GL50 1HE & GL50 3HQ
During my treatments, I use a wide variety of techniques to ensure that each treatment is individualised to you. These vary from very gentle techniques to stretch and release fascia, to more vigorous, deep pressure techniques to treat trigger points...
View profile
I offer: Pilates
London SE13 7FT & SE13 7EB
Trusted by Olympians, the experts at Blackheath Sports Clinic specialise in Osteopathy, Pilates, Massage and Sports Massage, Medical Acupuncture, Pain and Injury Assessment, Rehabilitation, Taping and Mindfulness Practice. Your health, in good hands!
View profile
I offer: Pilates
Need more results?
There are no more results for your search within 0 miles. Try widening your search to see more.
Double your maximum distance. Try 0 miles.
Search help
For the most accurate results, please enter a full postcode into the search box so we can determine your exact location. If you type in a town name or the first part of a postcode the results will be ordered by distance from the centre of that town.
Recent news